- Celebrating Ned Smith's Birthday -
October 9th, 2021 from 10:00 AM – 2:00 PM.
Join us at the Ned Smith Center as we celebrate Ned Smith's 102nd birthday! This celebration will include light refreshments and fun activities for the whole family, including kid's crafts, guided hikes, and pumpkin bowling! -
-Autumn Exploration Scavenger Hunt -
October 1st – October 31st, 2021
Hit the trails and explore fall at the Ned Smith Center with this self-guided activity! Pick up a passport from the trailhead kiosk and follow the map to find all our exploration stations, learn about the outdoors, fill your passport, and turn it in to earn a reward! Rewards can be collected Monday – Saturday from 10:00 AM to 4:00 PM at the Ned Smith Center for Nature and Art Offices (downstairs) or Gift Shop (upstairs) until November 1st, 2021. Limit one prize per child, while supplies last.
Join us for this annual FREE celebration of nature and the arts; the perfect way to celebrate summer! Since 1994, the Center has held its annual festival, which began as the "Ned Smith Tribute Festival." Now, more than 25 years later, this event is still going strong, bringing free family-friendly, educational entertainment to thousands of people all over central Pennsylvania. Although elements of the festival have changed over the years, certain favorite activities have become permanent fixtures, like the make-it-yourself bluebird boxes, live-animal demonstrations, delicious local food and artisans and our fish-print t-shirts!
The Annual Nature & Arts Festival is held every year on the last Saturday in July!
This years event is July 31st, 2021!
2021 Nature & Arts Festival Registration Forms:
Ted Lick Memorial Sporting Clays Classic
Presented by UPMC Health Plan
Ready, pull!
You don't want to miss this high-profile sporting clay shoot, held at Blue Ridge Sportsmen's Club in Linglestown, PA.
Enjoy a round of 100 clay birds, a cocktail hour and awards dinner, and a silent and live auction. Plus, you'll have the opportunity to meet and shoot with dozens of central Pennsylvania business leaders. And all the while, you'll be supporting the Center and our unique and dynamic education programming.
Our Tröegs sponsored RUGGED Trail Run engaged over 300 participants PLUS spectators, staff, volunteers and vendors in both 2018 and 2019. We are geared up for making our 2021 run another successful fundraiser in support of Our Mission of merging the arts and the natural world.
The Center boasts a beautiful woodland setting, 12 miles of trails on 500+ acres, a scenic bridge over the Wiconisco Creek, a natural play area, three ever changing art galleries featuring Ned Smith's art and various national and local artists, a gift shop AND innovative educational programs.
This race is open to all ages, and prizes will be given to the top male and female runners in each age group.
On your mark, get set, go!
The 2021 Tröegs Rugged Trail Run will be held on September 11th!
2021 Registration has begun, in the meantime, keep up with the Rugged Trail Run and the Ned Smith Center on Facebook to be one of the first ones to find out all the details as the become announced!
The DeSoto Amphitheater for the Performing Arts is an expression of the Ned Smith Center's mission to merge the worlds of nature and the arts. At the DeSoto Amphitheater, the arts have a home surrounded by the tranquil beauty of the Ned Smith Center lands.
Doors open at 6 p.m., performances begin at 7 p.m., unless otherwise noted.
Please bring your favorite outdoor seating. Our friends at Piper Belle's BBQ, Peace of Mind Cafe and Rollin' Smoke Mobile BBQ will be selling food and drinks at certain shows so make sure to come thirsty, hungry and ready to enjoy a night of music underneath the stars!
Our 2021 Schedule is our biggest yet and we're unbelievably excited to bring these musicians to the mountains of central PA!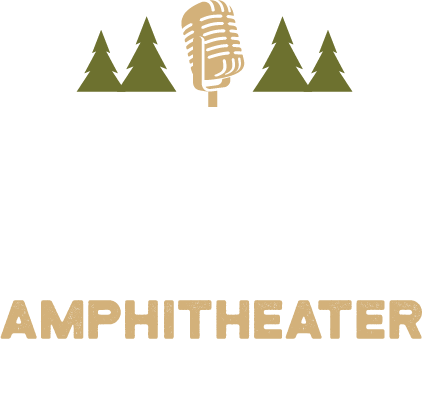 NED sMITH cENTER ANNUAL gALA
The Annual Ned Smith Center Gala is a night of food, fundraising and fun! Featuring an evening dedicated to the arts including live music, theater, dance painting and more! Attendees will also be treated to an elegant cocktail buffest, live and silent auctions and more than a few surprises all in the name of raising money for the Ned Smith Center and their mission.
The 2021 NSCNA Gala "Let's Celebrate the Arts" will be held on November on November 12th at the Country Club of Harrisburg!
At night, within the walls of our beautiful Ned Smith Gallery, intimate concerts are held during the spring months. Join us as we bring together top name local and national talent to perform at the Ned Smith Center for Nature and Art.
Gallery shows have been cancelled for 2021 due to the ongoing pandemic. We'll see you again next year!